A Tale of Two Cities: Lawtech Edition
Singapore and Kuala Lumpur are two major cities in Southeast Asia. A distance of more than 350 kilometres separates the two. Singapore is a city-state with a land mass of 723 km2. The Klang Valley, of which Kuala Lumpur is part of, is roughly 3,000 km2 in size. Singapore has slighly more than 5,000 legal practitioners, whereas Kuala Lumpur and the state of Selangor (of which a large part of the Klang Valley situates) combined are home to 14,000 registered advocates and solicitors, which amounts to three quarter of legal practitioners in West Malaysia.
Both Singapore and Malaysia belong to the English common law family. Before 1965, both were one country. Today, Singapore is a thriving economy with around six million population and ranked top five in the world in terms of GDP per capita. Its economy revolves around technology and services. Malaysia, on the other hand, is a larger country with a total population of over 32 million. It GDP per capita is ranked around 60th in the world, and its economy is more diversified, being based on agriculture, manufacturing and petroleum exports.
In recent years, under the support and coordination of the Singapore Academy of Law's Future Law Innovation Programme (FLIP), a series of talks, hackathons, meetups, demos and other activities have been organised to drum up and sustain interests in legal technology in the republic. In addition, FLIP has set up a Legal Innovation Lab located at a co-working space opposite the Supreme Court, and recently launched a three-month accelerator programme for legal tech startups. As of now, several legal tech startups have set up shop in Singapore. Examples of these are Intelllex, Legalese and Rajah & Tann Technologies.
Unlike Singapore, Malaysia has yet to have a flagship organisation championing the interest and development of legal technology in the country. Its absence does not mean that there is a lack of interest in lawtech. Legal Hackers KL is a loose group of lawtech enthusiasts who organises occasional meetups and sharing sessions around the Klang Valley area. A commercial setup operating under the trade name Lawtech Malaysia complements the efforts by doing outreach programmes among specific target groups as well as organise an annual lawtech convention and hackerthon. The Bar Council does not currently have a committee on legal technology although there is one for 'cyber laws'.
A proposal to have a new Legal Profession Act now contains a section to regulate legal technology and its related industry. This section, however, does not prescribe to the Bar Council on whether to take a conservative or liberal approach to the adoption of technology as well as development of an legal technology industry in the country. In the past, a more conservative stance was taken which culminated in the demise of a company named Index Continent Sdn Bhd which offered an online legal directory and referral service. It is hoped that in the future, the Bar Council will take a more liberal attitude towards nascent legal technologies which have the potential to reduce the cost of providing legal services, improve productivity and expand access to justice for the public.
Lawtech outfits in Malaysia are still trying to establish a foothold in the marketplace. Just like Index Continent which offered a Answers-in-Law service, CanLaw which wanted to offer an online legal directory has since ceased operation. BurgieLaw which offered online legal templates has pivoted to doing more law-related events and trainings.
In the vacuum of a vibrant lawtech developers' community, law firms themselves have since taken up to fill the role in investing and developing some in-house solutions. For example, Foong Cheng Leong & Co has developed an app for the public to search for case laws, in competition with traditional law reports publishers. Another law firm, Halim, Hong & Quek, has also jumped onto the lawtech bandwagon by providing an app-based service platform to its clients.
It is apparent, that lawtech startups in Singapore will not be contented with catering to the 5,000 odd lawyers in the island-state. Their intention is to use the strategic location of Singapore as a stepping stone to the larger markets in Southeast Asia. Kuala Lumpur is an obvious target because Malaysia and Singapore share the same legal tradition, and to some extent, very similar legislation. Through well-executed policies and strategies, Singapore is attractiveness to tech investors and international software developers.
Although Singapore appears to have a head start over Malaysia in the race to developing legal technologies, but since the whole field is still so young and the possibilities not fully explored, it is not impossible, given the right strategies and execution, for the Kuala Lumpur lawtech scene to catch up and even surpass Singapore's. Malaysia, and Kuala Lumpur in particular, needs more software developers, more interactions between the legal and the technology sectors, and more tech entrepreneurial spirit among its younger generation of legal practitioners. Lawtech is going to be great for everyone, and we should start now.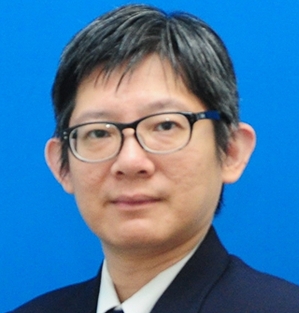 Dennis Khong is an associate professor at the Faculty of Law, Multimedia University, and is also a member of the Digital Lifestyle Research Institute. His research interests are law and economics, intellectual property, technology law, and lawtech. He also like messing about on the computer and using the Linux operating system. In his spare time, he enjoys reading and is a certified tsundoku.