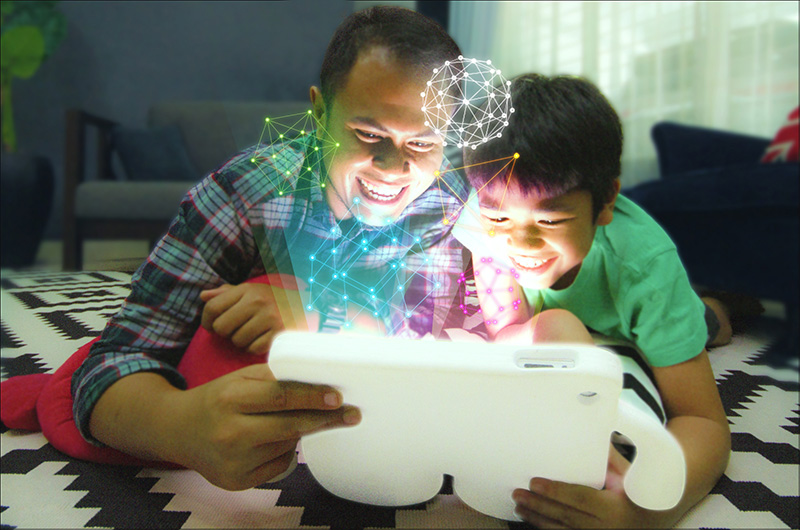 In the era of Industrial Revolution 4.0, life as we know it, will be dramatically different. Education will be a vital currency for the next generation of learners to navigate and flourish in this brave new world. As such, IDEAL is positioned to enhance the value of learning in the 21st century. This is achieved by conducting research and development based on the latest available technology and pedagogic research in learning design, creative learning environments, learning analytics and innovative learning tools.
So, come join us on this exciting new journey into the future of learning!
Think. Learn. Experience.
RESEARCHERS
MEMBERS
Prof. Ts. Dr. Ken Neo
Professor, Faculty of Creative Multimedia
Assoc. Prof. Dr. Kalaiarasi
Associate Professor, Faculty of Information Science and Technology
ADJUNCT MEMBER
Prof. Ts. Dr. Neo Mai
Professor, Faculty of Creative Multimedia
ASSOCIATE MEMBERS
RESEARCH AREAS
Educational Analytics
Experience of learners & educators
Learning Systems & Tools
Developing learning tools at convenience of the learner and educator
Creative Learning Environments & Design
Blended learning, constructivists LE, digital museums and exhibitions, STEM, STEAM
ACHIEVEMENTS
3 Minute Thesis Social Science Category National Level, UTP
Gold (1st Prize)
Mdm Heidi Tan (Supervisor: Prof. Dr. Neo Mai and Co: Dr, Hew Soon Hin)
ITEX 2018
Gold
Dr. Kalaiarasi Sonai Muthu Anbanathen – Real Time Driver Attentive Tool (RTDAT)
Invention, Innovation & Design on e-Learning (IIDEL) at International University Carnival on e-Learning (IUCEL), 2018
Gold
Neo, M., Neo, T. K., Tan, Y.J.H., Nordiana, L. (2018). Digital Education for 21st Century Learners: A Holistic Ecosystem for Enhanced Student Engagement.