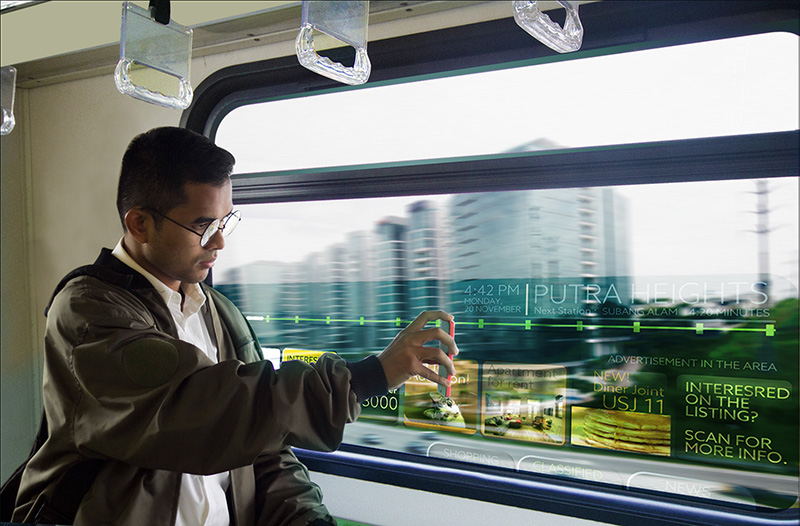 Cities worldwide are becoming acknowledged for their smart initiatives in infrastructure, community engagement, wellness, and sustainable development. The ultimate aim is happiness for the citizens. Digital Cities addresses this through digitalisation in research, consultancy and education.
Digital Cities, Smart Citizens
OBJECTIVE
To promote cities that provide core infrastructure and give a decent quality of life, a clean sustainable environment and applications of smart solutions.
MISSION STATEMENT
Improve the quality of life of the people in the city. Focus on their wellbeing, from the economic,
social, and technological perspectives
UNIQUENESS
Smart City – for the needs of its people
RESEARCHERS
MEMBERS
Assoc. Prof. Dr. Chong Chin Wei
Associate Professor, Faculty of Management
Assoc. Prof. Dr. Koo Ah Choo
Associate Professor, Faculty of Creative Multimedia
Assoc. Prof. Dr. Madhubala A/P Bava Harji
Associate Professor, Faculty of Applied Communication
Assoc. Prof. Dr. Ts. Sreenivasan Jayashree
Associate Professor, Faculty of Management
ASSOCIATE MEMBERS
DOCTORAL RESEARCH FELLOW
INVITED MEMBER
RESEARCH AREAS
Governance of cities
Efficient governance, leadership, e-democracy, transparency
Infrastructure and connectivity
Capture and integration live real-world data
Territorial Dimension
Urban biodiversity, risk prevention, climate change and resilience, urban-rural linkages
Urban Prosperity
Green economy, efficient use of resources, waste management, knowledge and innovation, productive model
Urban Quality
Inclusive public space, compact city, infrastructure and mobility, public transportation, adequate housing.
Urban Welfare
Public safety, culture and diversity, equality, demographic aging, social inclusion
Healthy Urban Habitats
Air quality, sustainable energy, water cycle
ACHIEVEMENTS
Disrupt-IT Challenge 2018
3rd Prize
Integrated Smart Parking Systems, Mr. Cheong Soon Nyean
MTE Invention and Innovation Award 2018
Silver Medal
Integrated Smart Parking Systems, Mr. Cheong Soon Nyean
ITEX 2018 – 29th International Invention, Innovation & Technology Exhibition
Gold Medal
Integrated Smart Parking Systems, Mr. Cheong Soon Nyean