Experiencing Youth Volunteerism Seminar
Digital Cities Research Institute, in collaboration with FCM Staff Welfare Committee, and few NGOs organized a half-day volunteerism seminar on 23 April at FOM Lecture Hall. A total of 168 participants (students, staff, guests and NGOs) attended the seminar.  The seminar was conducted to create awareness and promoting volunteerism among students and staff. The seminar began with a welcoming speech from Associate Professor Dr Koo Ah Choo, representing the Director of Digital Cities Research Institute (Professor Peter Woods) who welcomed all the speakers and participants for the Seminar and stressed that the wellbeing of cities is all about the people connections in the cities, hence the importance of volunteerism seminar. A talk on the importance of youth volunteerism was then given by Associate Professor Dr Chong Chin Wei, the project leader and she emphasised on the significance of youth contribution in achieving sustainable development. The online platform was also introduced and guided by Mr Lee Boon Leng, the web site developer.
Several NGOs presented their volunteering opportunities and discussed few topics during the seminar. One of them was the awareness of environmental damages created by single-use plastics by Mr Francis Tan of Tzu Chi Malaysia. Francis also encouraged the audience to visit the various recycling centres they have all over the Klang Valley through their website. Dr Alan Downe also touched on the issue of environment, calling for better awareness on recycling. He introduced the ICYCLE method of compiling and sending recyclable materials to the various centres they have in Klang Valley.
Puan Hani Suhaila of BudiForward discussed on how social activism can lead a to a more collaborative and entrepreneurial endeavor if implemented correctly. Hasan Al Akraa, who is a refugee himself, always try to give his community of refugees a better living condition, and means of independence. Hasan initiated various social enterprises and built a huge following who basically became his band of network volunteers. Ms Raz Adibah from MIASA spoke about mental health awareness which is quite lacking despite the various news indicating many incidents arising from the lack of such awareness.
Last but not least, we had students sharing their experience in doing volunteering works. We had Nicole Ang from Creative Multimedia Club in FCM, Sue Jing Ren from FOE volunteering at Dengkil point for Tzu Chi Foundation's recycling programme and the Humanity Hope team from FCI. The seminar was concluded by Mdm Nekhat Sultana and she emphasized that the role of social activities should be to fill in the gap in the society and elevate their quality of life. As people who have been blessed and live a privileged life, it is our duty to share that blessing and use that privilege to help others.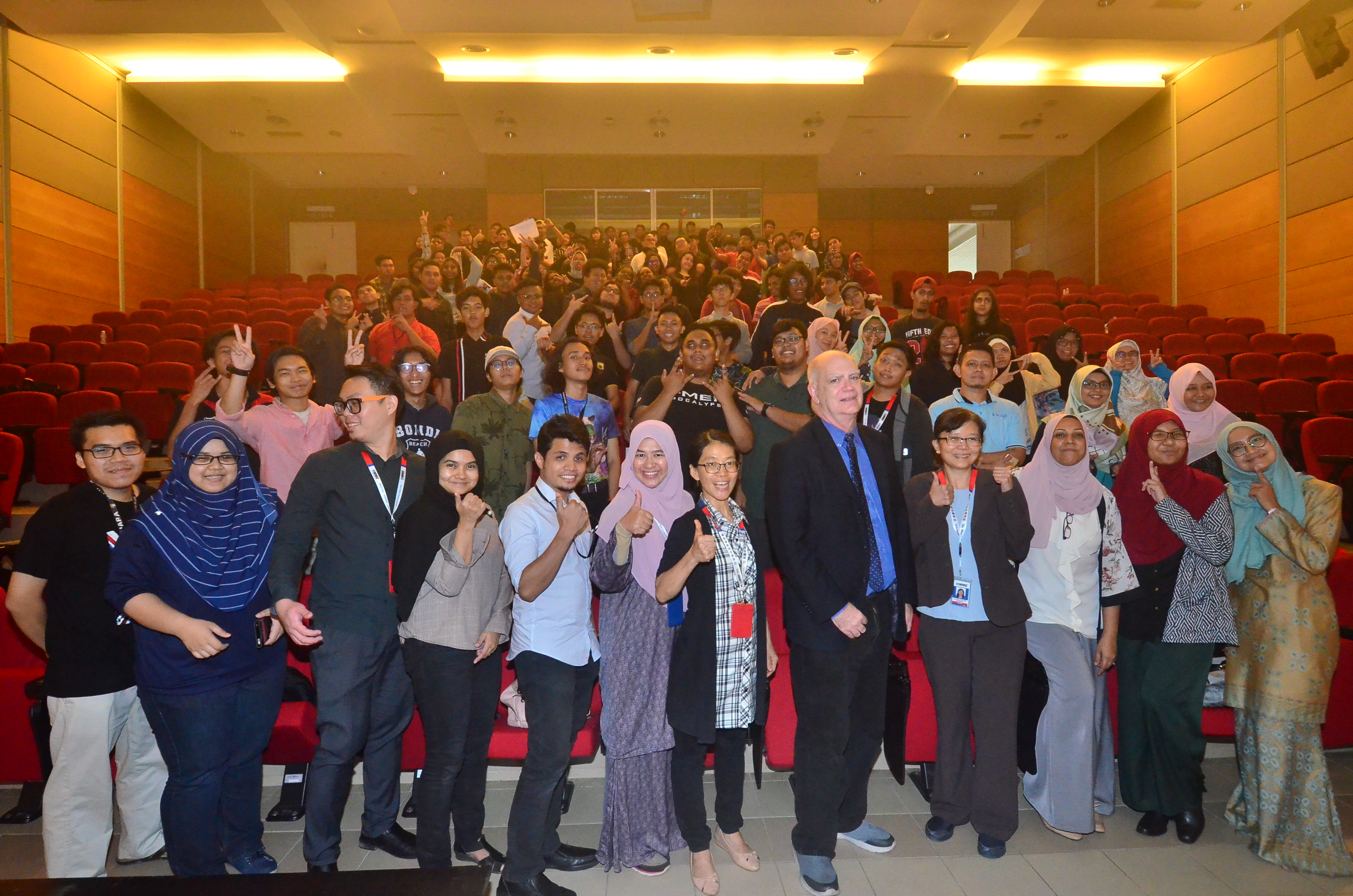 Dr Chong is currently an Associate Professor in Digital Cities, MMU.